Welcome to Year One
Summer Term

The Summer term offers year one children the opportunity to go exploring through the different continents to investigate and identify different animals, along with the specific features that make them unique.
In History we look at Africa and significant people that lived there such as Nelson Mandela. We will look at the African culture to inspire our art projects, using a range of paint, pencil and assorted materials to create cultural art.
This term will be filled with plenty of chances for creative and factual writing through our love for writing. We will be looking at the main parts of the human body and their functions; allowing the year one class to put their creative abilities into action with our first junk-modelling lesson to design and create working parts of the human body.
We welcome a very special visit from Exotic Explorers in July. This will give year one the opportunity to learn from animal carers about a range of exotic animals that live all over our beautiful planet. It will make for a wonderful experience and children that want to feel brave will have the opportunity to hold these dangerous and truly wonderful creatures.
 
More information will follow closer to the time!  
PLEASE NOTE: For Summer term PE days Wednesday pm and Friday pm .
 --------------------------------------------------------------------------------------------------------------------
Toys and Watches
Please keep all toys and watches at home to avoid things getting lost. 
PE
PE this term will be on Wednesday afternoon and Friday afternoon.
To help us look after clothes please make sure their PE kit is clearly labelled with their name.
On PE days long hair will need to be tied up and earrings removed. 
PE kits should include shorts and T shirts alongside trainers or plimsolls. Children are also encouraged to bring jogging trousers and a jumper as outdoor PE will continue all term. If the weather is wet we will use the hall.
Homework
Children will have a homework folder which will be sent home each week with our new chilli-challenges. There is not an expected completion of these tasks and it is up to your child, which ones they complete and in what order. Every week the children will continue to have phonics and spellings given. A math task will be set via our online portal; MYMATH.  It will be handed out on Fridays and collected in again on Wednesdays.
Children are expected to read three times a week, with it being noted in their reading logs. 
Please remember to use sound buttons and letter lines when completing Phonics homework.
Snack money
£1 donations are put towards additional healthy snacks for the children and any other creative resources.
 ----------------------------------------------------------------------------------------------------------------
If you have any questions or concerns do try to catch me at the door, on the playground or arrange a meeting after school.
Thank you.
Mr Hillis
Welcome to Year One
Spring Term
This Spring term we will be learning all about castles, queens, kings, knights, princesses and princes as part of our topic.
In Art we will be applying our monarch inspiration to design and create colourful masterpieces using; paint, chalk and pencils associated with medieval times. 
In History we will be looking at the lives of significant people and our British monarch.  
We will also be identifying and naming a variety of green life and the basic structure of common flowering plants.  
To inspire our writing we will be using stories such as Jack and the Beanstalk, many fairy tales and stories/films created by Walt Disney etc and the factual information from our own growing monarch.
LEGO MAN
Year 1 have been researching castles throughout the Spring term. They have discovered the different parts of a castle and explored the materials used in building castles, investigating in science which is the best material. The 31st January, year 1 hosted the Lego man. he talked to us about the different methods  that medieval people would use to build their castles and how they would design them for defence and attach.
The Lego man led a morning of fun and creative learning through the use of Lego to build our castles to defend our King and Queen Lego figures. After the first break, our castles were built and it was time to attack. We used Lego manufactured catapults  and rice packs to test how securely our castles were built.
After taking a trip back to how a medieval army would have physically attached a castle, we discussed other ways in which castles could have been attached through underground passages, siege and battering-rams. We then had the chance to try on some midlevel head ware, discussing the reasons for their shape and design.
Fun was had by all and all children developed and  built on their creative and independent skills.
Where do the leaves go in Winter?
Autumn 1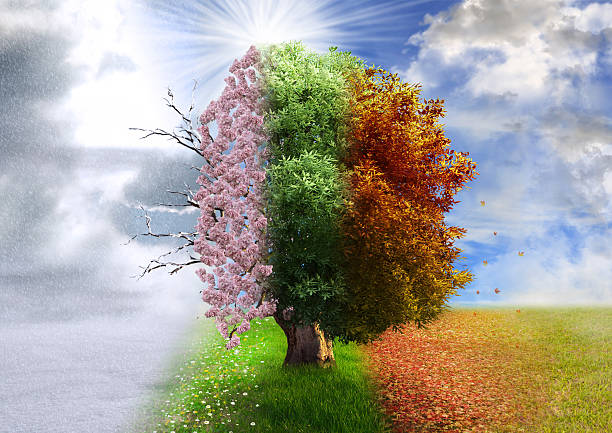 Welcome to Year One
This first Autumn term we will be learning all about the four seasons as part of our topic.
In Art we will be applying our seasonal inspiration to design and create colourful masterpieces using; paint, chalk and pencils associated with the season.
In Geography we will be exploring the seven continents, identifying their key features. 
We will also be comparing the weather, houses and schools.
To inspire our writing we will be using stories such as Leaf man, Tree, The Gruffalo's child and school expeditions.  
On Tuesday 7th November Year 1 competed in the Teddy Lympics at Chelmsford Sports and Athletics Centre. It was a fantastic afternoon and the children showed great teamwork and sportsmanship as they took part in a number of activities involving running, jumping and throwing. They also had lots of fun decorating their teddy bear masks at each of the craft tables. A special mention to Toby and Darcy who won the 'Super Teddy' certificate for completing.
Butterfly class entered 3 teams and placed 8th, 4th and 2nd on the day. Overall had placed 6th out of 37 schools in the district. This is an amazing achievement for the second year entering the competition.
 
Well done to all our Year 1 Teddy Lympians!
Autumn 2
The topic come the second part of Autumn term was based on being explorers. With this Butterfly class had come into school to find that their beloved bear had been taken by the evil Mr P.B. Butterfly class designed newspaper articles to inform Maltese Road Primary School of what had happened and took on the responsibility of researching, planning and navigating to the North Pole to find Billy Bear.
Year 1 explored the 7 continents and the 5 oceans, detailing important facts that they might need to know on their journey. They researched what equipment, clothing and transport would be required to get safely to Mr P.B's hide out in the North Pole to rescue their class bear.
Throughout our English and topic curriculum there was enriched learning and topic led adventures through stories and historical moments.
During our visit to the North pole we completed arts and crafts activities, played target snowball fights, explored ice, learned facts about artic animals and saved Billy Bear, who sits in our reading corner helping our children to explore a good book.
In the end, we returned to Maltese Road victorious and safe.
Until our next adventure ….